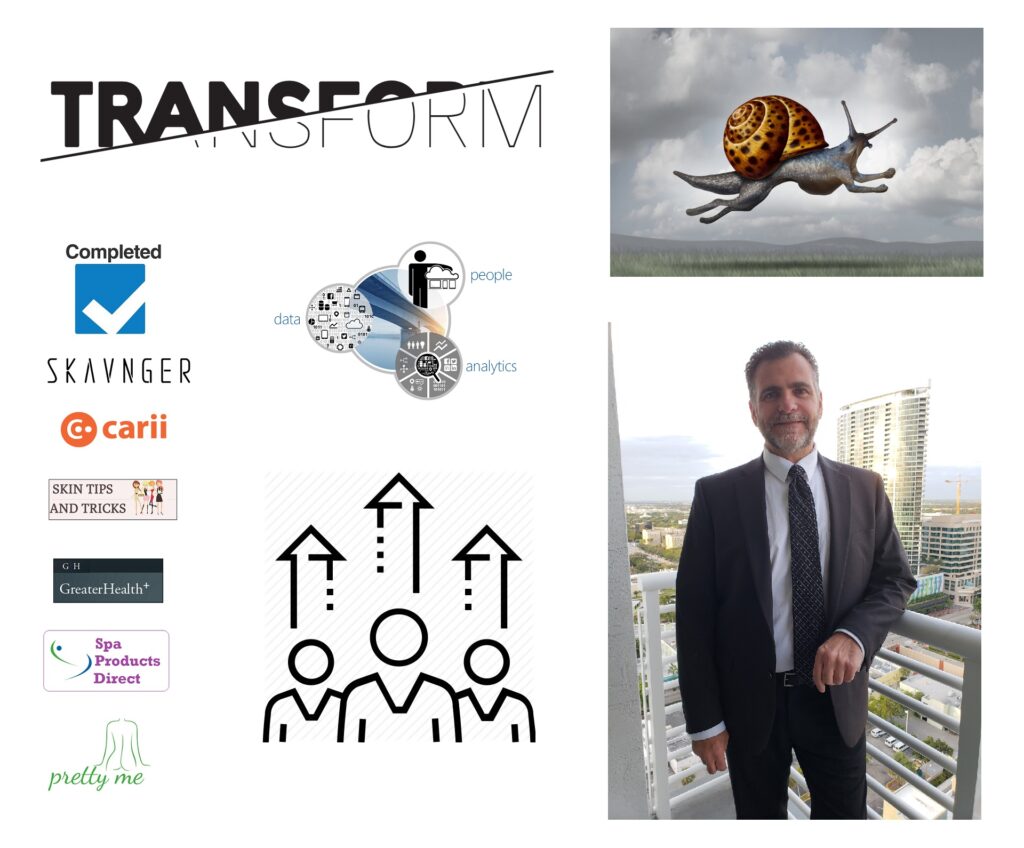 Our Approach
Founded by business executive and internet entrepreneur Michael Zammuto, Cloud Commerce Consulting was built on three principles. Organizations should get more agile, more intelligent and smarter as they scale. Second, growth rates are not finite but radical growth requires new thinking. Every company, in every industry in every market is a data company whether they realize it or not.
Our Story
A graduate of the Tulane and Harvard Business Schools, Michael Zammuto has helped build and transform organizations for over 20 years.
About Michael Zammuto
Michael Zammuto is the founder and CEO of Cloud Commerce and principal consultant. After graduating from Tulane University's A.B. Freeman School of Business he entered the technology field as a programmer, project manager and sales leader. He served as chief technology officer to LawCommerce.com which was ultimately acquired by the Legal Group at Lexis Nexis.
After serving as a corporate CIO, Mr. Zammuto served as chief technology officer of Ecometry Corporation, an enterprise software company serving multi-channel retailers. That firm was acquired by Golden Gate Capital, acquired Blue Martini Software and GERS and was ultimately acquired by RedPrairie Software under the new name of Ecometry Corporation.
Mr. Zammuto formed the multi-award winning technology firm Sapago. Which was a pioneer wireless, handheld sales and retail systems utilizing sensor technology. The company's solutions pre-dated what is commonly done today with smart phone apps, QR Codes and visual and radio sensors. Among other recognition, Sapago won 'Best In Show' at a Microsoft Worldwide Partner Conference and RFID Journal named one of Sapago's products its Product of the Year.
The experience with Sapago led Mr. Zammuto to join Microsoft in its product development division in Redmond, Washington. While there he led several initiatives and product development projects. He and his team worked on a diverse range of Microsoft business process, integration and identity products and technologies including BizTalk Server, Host Integration Server, Active Directory, Windows Workflow, Windows Communications and Windows Presentation Foundation and many others.
Mr. Zammuto then transitioned from technology roles to CEO and COO roles with companies including Ontario Systems, ChaCha Search, Brand.com and Chaikin Analytics. With Cloud Commerce he has served as interim CEO or COO for several clients and focused on transformative business restructurings. He is also an adviser to many internet publishers and online content creators. Mr. Zammuto has also built or scaled several sales and marketing groups often leading to dramatic increases in revenue and profits.
Mr. Zammuto contributes a column on artificial intelligence and data analytics to CIO.com and has written for numerous sites and has done frequent media appearances on a number of topics including online reviews and user generated content.
Next Steps…
To learn more about how you can take your firm to the next level just click the button and start to transform your firm.